Book Signing and Author Meet and Greet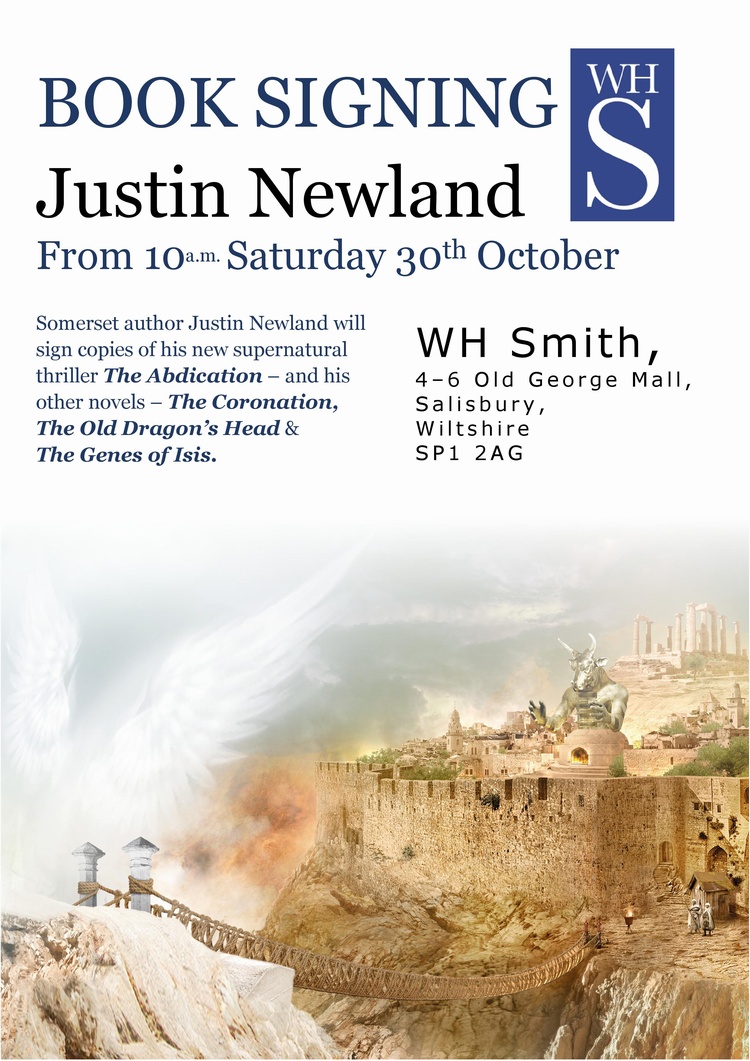 The Abdication is a supernatural thriller in which a young woman confronts her faith in a higher purpose, and what it means to abdicate that faith.
Justin will also sign copies of his other novels: The Genes of Isis, The Old Dragonís Head and The Coronation. He writes secret histories in which historical personages and real events are guided and motivated by numinous forces - thatís history with a supernatural twist.
Justin appears at literary festivals, gives library talks and regularly contributes to BBC Radio Bristolís Thought for the Day.
He lives with his partner in plain sight of the Mendip Hills.
Review of The Abdication:
ďTula, a young woman, is the protagonist whose journey of self-discovery leaves the reader questioning free will, self-determination & the forces guiding fate. The novel is a journey of destiny, wisdom, and the abdication of a higher purpose.Ē
Click here to read read Vincent Triola's review in full.
Click here for details of the venue.