Author Talk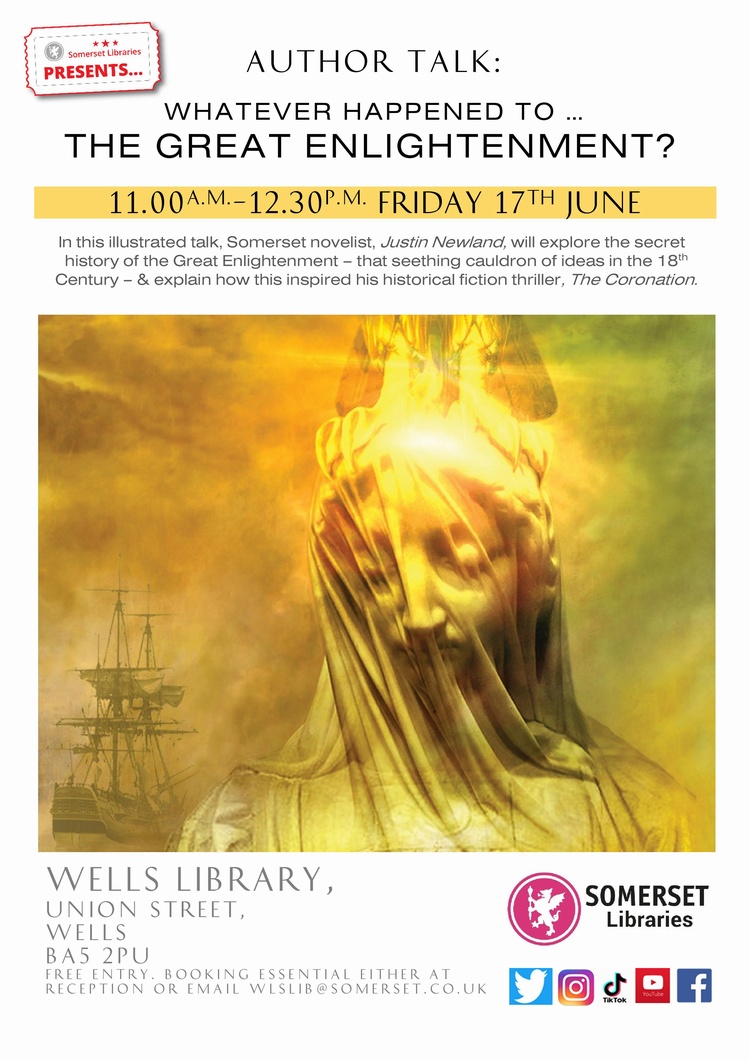 Justin writes secret histories in which real events and historical personages are guided and motivated by numinous forces, that's "history with a supernatural twist."
His other novels are: The Genes of Isis, The Old Dragon's Head and The Abdication.
He gives library talks, does book signings and appears on panels in literary festivals. He is a regular contributor to BBC Radio Bristol's Thought for the Day.
A Doctor of Mathematics, he lives with his partner in plain sight of the Mendip Hills.
For more information, visit http://www.justinnewland.com/
What They Say:
The Coronation "… explores the themes of belonging / outsiders, politics, religion / spirituality, war and the lives of everyday people, all of which are filtered through the lens of the other-worldly."
Andrew Deane, Page Farer Book Blog.
Booking Info
The event is free but places are limited so please book either at Library Reception, email wlslib@somerset.co.uk or telephone 0300-123-2224.