Announcement
Saturday, September 02, 2023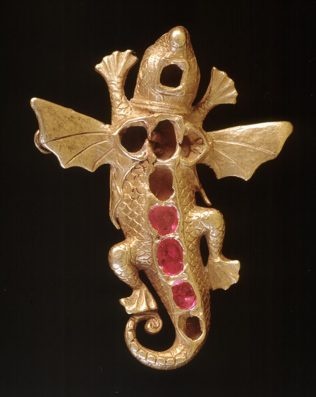 The novel is due for publication in September. It hasn't even got a cover yet, but it looks like they have allocated it an ISBN.
It's featured on Waterstones' website and available for early ordering.
Click here to read about and order the novel
NB The image is that of a golden salamander brooch set with rubies that was recovered from the wreck of a Spanish vessel that sunk around the time of the Spanish Armada.